How to Complete the Fertilizer Salesperson Quest in Genshin Impact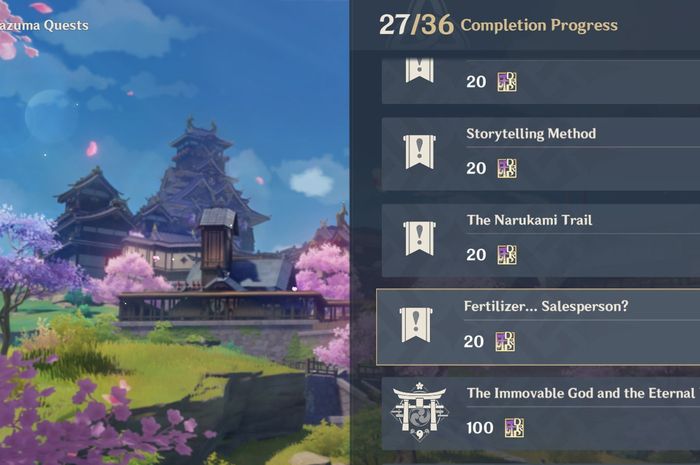 Mission Fertilizer Salesperson
GridGames.ID – With the arrival of patch 2.1 Genshin Impact, miHoYo as the developer also brings a variety of new World Quests for Adventurers to complete.
With the release of Sangonomiya Kokomi and the story quest on September 21, Adventurers now have access to the World Quest.
This time, GridGames will show you how to open and complete a World Quest called Fertilizer Salesperson, check it out!
Also Read: Build Weapons and Artifacts Aloy Genshin Impact, F2P Players Must Know!
Fertilizer Salesperson – World Quest
Genshin Impact
Iwata's character in Genshin Impact
To unlock the Fertilizer Salesperson quest, players must complete the World Quest called In Another Land and the first part of the Kokomi Dracaena Somnolenta Champer Act 1: Warriors' Dreams Like Spring Grass Renewing story quest.
After completing these missions, you can port to the Village or Bourou Village on Watatsumi Island and talk to Iwata.
Also Read: Genshin Impact Birthday Event Protested by Players, 'Mihoyo is stingy!'
PROMOTED CONTENT
Featured Videos