Mobile Legends Releases Exclusive RRQ Lemon Battle Emote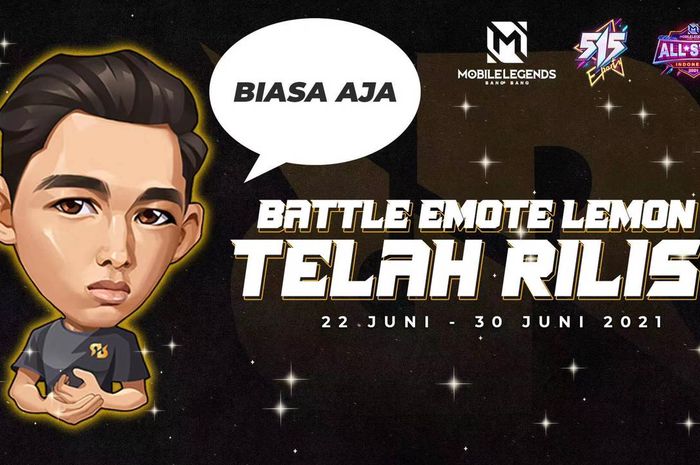 RRQ Lemon Battle Emote in Mobile Legends
GridGames.ID – Indonesian esports fans must be familiar with the name Lemon.
Yep, Lemon is a pro player from Team RRQ who joined the Mobile Legends division, RRQ Hoshi.
This guy whose real name is Muhammad Ikhsan is known for his GG game.
Initially, Lemon was known as the Mage King because he was able to master Mage heroes in Mobile Legends with his hero sign Kagura.
Instagram/mpl.id.official
RRQ Lemon MPL ID Season 7
Also Read: 515 eParty Begins, RRQ Lemon and Emperor Become Captains of the 2021 All Star Tournament
Now, Lemon's popularity is increasing because he is arguably the mascot of RRQ Hoshi who has remained on the team since 2021.
This is evidenced by one of the achievements achieved by RRQ Lemon, namely being the winner of the annual Mobile Legends event, 515, in 2021.
Thanks to his victory as Pro Player of the Year, Lemon was also used as a Battle Emote in the Mobile Legends game.
Also Read: RRQ Lemon Becomes MLBB Player of The Year, Here's the List of Winners of eParty 515
In 2021, Mobile Legends brings back the Battle Emote RRQ Lemon in the game.
Want to know what? See the explanation on the next page, yes!
PROMOTED CONTENT
Featured Videos