Mobile Legends x Sour Sally, Presents New Menu with MLBB Hero Name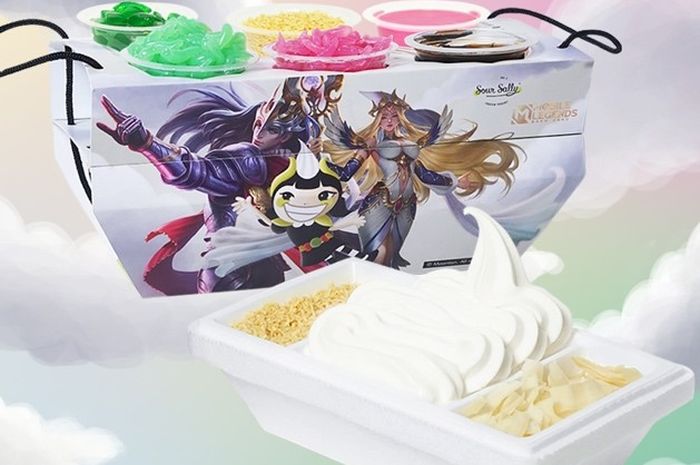 Kadita Freeze, the new menu for Sour Sally x Mobile Legends
GridGames.ID – After some time ago collaborating with Promise Jiwa, Mobile Legends has now announced a collaboration with the frozen yogurt brand, guys.
Together with Sour Sally, one of the leading frozen yogurt brands in Indonesia, Mobile Legends has officially established an epic new collaboration.
In this collaboration, Mobile Legends x Sour Sally launched a new frozen yogurt flavor variant that is different from usual.
Also Read: Mobile Legends X Promises Soul Releases 'Legendary' Menu. MOBA Why Coffee?
Uniquely, this new variant, which showcases the flavors of the archipelago, is packaged with a unique name, namely using the names of popular heroes in Mobile Legends, Kadita and Lancelot.
As we know, Kadita is a Mage-Assassin hero in Land of Dawn who is inspired by Indonesian characters.
While Lancelot, is one of the Assassin heroes whose name has been popular for a long time in Mobile Legends.
Also Read: Mobile Legends x Cinema XXI: Buying Popcorn Can Get Permanent Skins!
The two heroes were chosen to be the characters who introduced the two newest variants of frozen yogurt from Sour Sally.
In the Fantastic Flavors of Local Legends campaign, 2 new frozen yogurt variants are named Kadita Freeze which is inspired by Es Doger and Lancelot Like-it-A-Lot which is inspired by Es Cendol.
PROMOTED CONTENT
Featured Videos