Reza Arap Live Stream 24 Hours To Raise Funds for Smoke Disaster Victims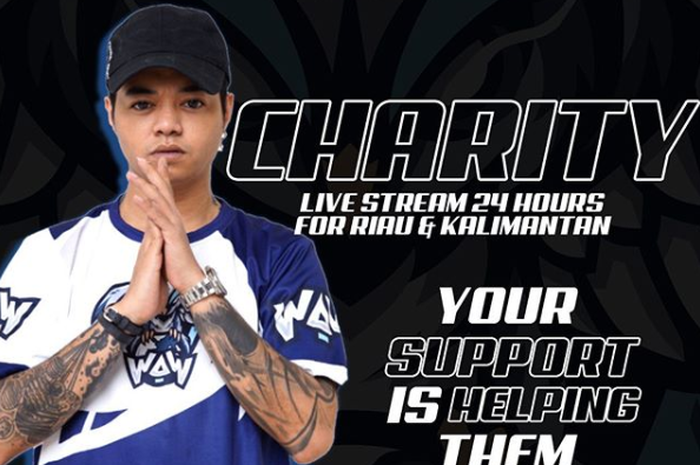 Charity Live Stream WAW eSports
GridGames.ID – Reza arap oktovian, gamer as well as a well-known Indonesian YouTuber, went directly to enliven the competition by forming a team called We Against the World (WAW) eSports.
WAW eSports is holding a #BersatuMelawanAsap Charity event as quoted on the official Instagram @waw.esports.
"// CHARITY LIVE STREAM 24 HOURS // Announcement! Tomorrow, September 19, 2021 (Starting at 13.00 WIB) there will be a Charity Live Stream for 24 HOURS NONSTOP!!!"
Also Read: Complete! Here are 5 WAW Loveyou 2.0 Roster for BEST Tournament
There will be many people who fill the event at Charity Live Streams hosted by WAW eSports.
In addition there is a play session games, for example Custom Room PUBG Mobile, the Fortnite WAW eSports division will also be playing at Live Stream this, and much more.
Later, the results of the donation Charity all of this will be donated to Riau and Kalimantan.
For those of you who want to come support Charity this, you can make a donation when Live streaming take place.
Live streaming this will be held on the Reza Arap (Fortnite WAW) channel and also Bang Pen.
PROMOTED CONTENT
Featured Videos