Whoops! EVOS Esports' Dota 2 Division Suddenly Disbanded, Why?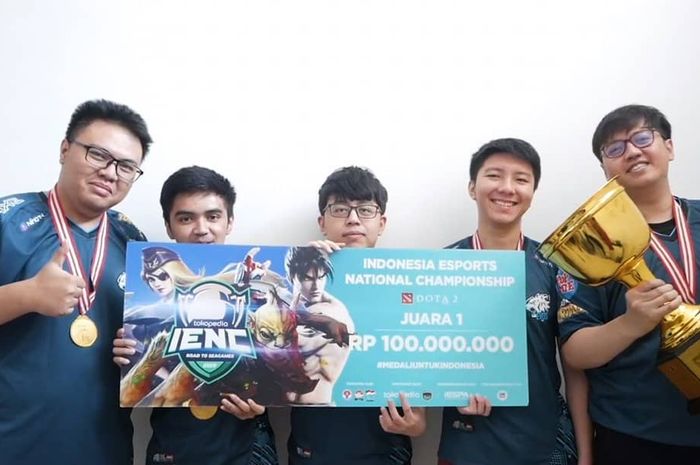 Instagram.com/evosesports
Dota 2 Division EVOS Esports when it won the title at IENC 2021.
GridGamesID – Very surprising news came from EVOS Esports.
One of the largest and most successful esports organizations in Indonesia has officially disbanded their Dota 2 division.
A division that has a very important role in the development of EVOS to date.
On Thursday (10/10/2019), through their Instagram account, EVOS announced that their superior division was disbanded.
Also Read: EVOS Releases Three Mainstay Rosters From AOV, PB, and Mobile Legends Divisions
Thank you and see you in the caption:
Thank you EVOS DOTA 2 for your togetherness and efforts to raise the name of EVOS for these 3 years. You are still part of our family. Good luck on your journey. See you next time!
Yep, this division is only 3 years old. But it is this division that has become the main actor of the big name EVOS to date.
Now EVOS does seem to be more busy dealing with mobile games like Mobile Legends, which is their flagship.
Also Read: EVOS.AOV Ready to Fight in the 2021 AOV International Championship
PROMOTED CONTENT
Featured Videos